Practicing Covid-19 Health Safety Guidelines for All Services. Virtual meetings always an option!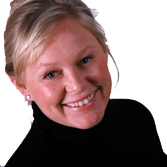 Meet Allison
Allison is a skilled and experienced doula, working in the Burlington, VT area for over 20 years caring for infants, children and their families. Allison's formal training with DONA and contact with hundreds of families of all ages has given her unparalleled knowledge and wisdom in helping women help their families. She is certified as a Pediatric Sleep Consultant to further care for children and parents who struggle to achieve healthy sleep patterns. Allison's extensive expertise is recognized throughout the community of Burlington and surrounding areas, as she has always worked alongside OBGYN and Midwife professionals.
Sleep Coach
Today's families have been overwhelmed with conflicting advice on how to get the sleep they and their child so desperately need. I do more than simply fit a family and a child with a formula. Education for parents about what is age appropriate and realistic can undo any sleep crutch. It is my privilege to guide you through this maze of information and provide you with a proven, gentle sleep solution that works.
Labor Doula
A labor doula provides emotional support, physical comfort, and an objective viewpoint, as well as helps the new mother make informed decisions. A labor doula stays by the side of the mother throughout the labor and facilitates communication between her, her partner, and medical providers.
Post Partum Doula
The post partum role of the doula is multi-faceted and flexible to allow for a family's specific needs. The doula cares for mother and infant, young siblings, provides lactation and breast feeding support, and helps guide the mother's hands in her role as a new parent. The presence of the doula helps reduce and alleviate fatigue and stress that can cause post partum blues.