Practicing Covid-19 Health Safety Guidelines for All Services. Virtual meetings always an option!
Sleep Solutions
Creating gentle sleep solutions, one family at a time.
"Today's families have been overwhelmed with conflicting advice on how to get the sleep they and their child so desperately need. I do more than simply fit a family and a child with a formula. Education for parents about what is age appropriate and realistic can undo any sleep crutch. It is my privilege to guide you through this maze of information and provide you with a proven, gentle sleep solution that works."- Allison Hicks
Allison Hicks, trained and certified Gentle Sleep Coach®, will create personalized infant and toddler sleep solutions for your child's unique needs, while matching your individual parenting style. As a pediatric sleep consultant, she will support, educate and empower you while gently guiding your child with a compassionate approach, teaching great sleep skills that will last a lifetime. Special care is taken to understand your individual needs and create a custom sleep plan for your family. In your home, or over the phone, Skype or Facetime, Allison provides consultations about your family to create your individual sleep plans. She offers comprehensive sleep coaching packages, with emphasis placed on follow-up support. This ensures the success of your Gentle Sleep Plan.
Your Journey to Happy, Healthy Sleep Starts Here!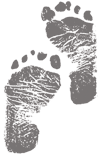 Your child will learn to:
Go to bed at an age appropriate time.
Happily and independently fall asleep.
Sleep through the night.
Wake up after the sun rises!
Take long, restorative naps.
Gentle Sleep Training Philosophy
The Gentle Sleep Coach® philosophy was developed by Kim West LCSW-C, The Sleep Lady®. She found many parents had difficulty following through with a sleep training program that they feared would damage their child emotionally, or filled them with so much guilt they wouldn't follow through.
The GSC approach is a gentler alternative for families who emotionally or philosophically resist letting their babies cry-it-out. It is for families who tried "Ferber" (controlled crying) and it didn't work, and for families who let their baby cry-it-out earlier but find it doesn't help now. It is for families who believe in co-sleeping* but find that their children aren't really sleeping all that well. It is for families who did co-sleep in the past and now want the family bed to revert back to the marital one.
*Co-sleeping is defined as a child sleeping near their parents on a safe, flat surface, and not between them. Allison will not work with parents who do not respect this SIDS prevention guideline.
Can Allison guarantee, "no crying" you might ask?
No, no one really can. For example, if you have taught your child that the way to fall asleep is to be "held to sleep" for all naps, bedtime and waking, and you decide to change this, your child will naturally protest or resist this change. After all, they don't know why you have changed your approach. If your child is pre-verbal then he or she will cry. The goal is to have as little crying as possible. Allison encourages parents to be loving and responsive but to allow the child the room to learn this vital life skill of putting themselves to sleep. The parent responds and stays with their child, offering physical and verbal reassurance without putting the child to sleep. This supports the development of a secure attachment between parent and child.
If my child fails to fall asleep, will I be refunded?
No. The Gentle Sleep method is proven to work when implemented correctly. This involves parental adherence to guidelines and the individualized sleep plan. There can be no refunds once the Initial consultation has happened. If a plan is purchased and not developed, a refund can be issued. However, some parents may realize that this plan is not possible for them in the time frame allotted. Plans can be delayed for up to 4 weeks for illness and unplanned travel, on a case by case basis. All support phone calls must be completed within the schedule per plan.